Arborist: ½ Scientist, ½ Artist.
Tree Health Is The Root of Our Passion
A Boulder, Colorado Tree Care Company

At Blue River Forestry & Tree Care, we love trees! We are a tree company located in Colorado, serving the Boulder County area including Boulder, Longmont, Lafayette, Louisville, Broomfield, and Erie. Research has shown that the benefits of planting and maintaining a tree throughout its life far outweigh the costs, and we wholeheartedly agree. The planting and regular maintenance of trees is an investment that will improve the quality of your life and the value of your property for years to come.
Tree and Plant Services for a Healthy and Strong Urban Forest
Tree Company Services by Certified Arborists
Extreme weather in Boulder County makes proper tree care a must if you want to have a healthy and safe outdoor environment. Regular tree maintenance can help your tree survive the harshest elements of our area, including cold winters, high winds, and stress from snow accumulation. Learn firsthand how an experienced tree care company can help improve the health, structure, and vitality of your trees.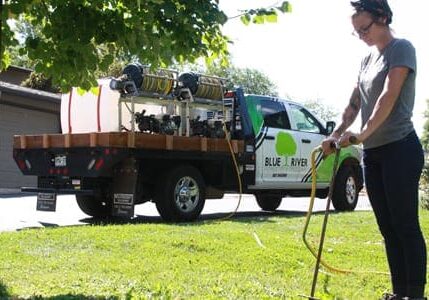 Plant Health Care by Qualified Professionals
Plant health care encompasses the entire ecosystem of your yard, including its soil, grasses, shrubs, bushes, and of course trees. Boulder County encompasses a surprisingly wide variety of ecosystems, from the mountains to the plains. Each of those ecosystems have a unique and complex relationship between their different elements. Our certified arborists can assess the health of your landscape and make suggestions to maintain or restore the natural balance using environmentally friendly methods and products.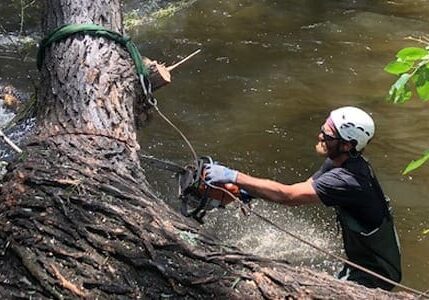 Emergency Tree Services by Safety-Conscious Experts
At times the high winds and heavy snow falls that occur in Boulder County can make emergency tree service feel like full time job! Don't make it yours - call the local experts to get it done instead for both time and safety reasons. Damaged trees require the expertise of a professional tree care company with the knowledge, experience, and equipment to properly assess the damage and trim or remove the tree safely. Call us for an immediate response to your emergency tree care situation.
"These guys are the best. They are very reasonable priced, reliable, articulate, and they do excellent work. The estimator returns your calls, explains the bid, is patient and answer questions thoroughly. The crew were very well mannered, answered questions with professionalism, take their time, and are articulate. I highly recommend them!"
- John Farmer
"We chose Blue River to cut down a large 38 year old Honeylocust tree in our backyard, plus to prune and inoculate a similarly aged Marshall's Seedless ash tree. The crews that arrived to do the work were on-time, efficient, and courteous. They did a great job and did a good job cleaning up afterwards. I have only high praise for their work. And - they charged must less than the other company I called for a quote. Five stars!"
- Philip Weisbach
"I could not be more pleased with Blue River Tree Service! They came out to my home in Arvada, to trim and remove my huge cottonwoods. Everyone from the owner, office staff & crew were wonderful to work with and all very polite. The entire crew worked very safe & were knowledgeable. I was impressed with the clean up after all the trees were trimmed & removed, they did not miss picking up any branches. They were there for 3 days, working all over my yard, leaving my place so clean. Thank you Blue River Tree! HIGHLY RECOMMEND!!!"
- Jeannie Jorgensen
More Trees = Better Health!
More and more studies are showing that trees add more than just beauty to our surroundings. It turns out that they help create and establish a healthy environment as well.

We Take our Knowledge of Trees Seriously
At Blue River Forestry & Tree Care, we take our zeal for trees seriously with continued education and training for our staff. It's our goal to bring the latest in tree health knowledge, industry innovation, and technological breakthroughs to our clients.
As a tree care company, we are committed to the conservation, care, and health of Boulder County's urban forest, and offer all aspects of arboriculture including tree trimming and pruning, tree removal, cabling and bracing, tree planting, Emerald Ash Borer consultation and treatment, plant health services, and forestry services.
We are fully insured and employ ISA Certified Arborists. We have the machinery, experience, and staff to manage all of your tree care needs, and provide tree company services to Boulder, Colorado, Broomfield, Louisville, Lafayette, Longmont, and Erie.
The health of our urban forests
affects the health of our human communities.
Get a Free Health & Vitality Check-Up on
Your Plot of Our Boulder County Urban Forest
Call (720) 256-9056
"*" indicates required fields