Get the Best Tree Care in Erie, CO, With Our Professional Arborists
Erie, CO, is home to beautiful open space and growing neighborhoods. Just as you're looking to improve your property with new tree plantings and/or take care of mature trees, our certified arborists at Blue River Forestry & Tree Care work with both homeowners and businesses in Erie, CO, to create and maintain the vibrant, healthy landscape.
Careful Attention to Trees in Erie, Colorado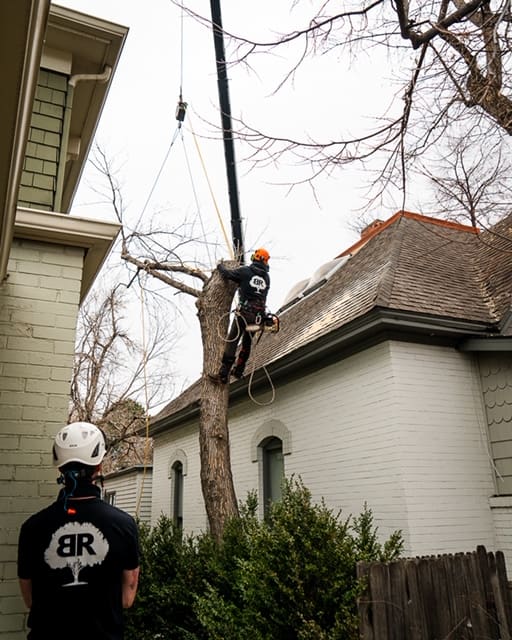 Wide open spaces, Colorado sunshine, and easy living are a big draw for people to move to Erie, CO. The city is serious when it comes to creating a beautiful town with trees and landscaping. Erie is proud to be a Tree City USA® participant, offer Tree Incentive Programs for residents, schools, and non-profits, and is involved with the Colorado Tree Coalition.
While trees will add value to your Erie property and help the environment, to enjoy those trees for years and years, it's essential to plant the right species and plan for long-term tree care. That's where Blue River Forestry & Tree Care comes in with our Erie arborists!
Your Trusted Local Erie Arborist
For over 20 years the hardworking and knowledgeable crew at Blue River Forestry & Tree Care has helped homeowners and business owners create beautiful landscapes with a range of gorgeous, healthy tree species. Our team of certified and licensed arborists are specialists in planting, maintaining, pruning, and caring for trees throughout Erie, Colorado and the wider Boulder County and Weld County areas.
We cover all aspects of tree care and understand what it takes to create and nurture the local Erie ecosystem to help trees thrive. Our approach to tree care is a commitment to conservation, care, and health of Boulder County's urban forest. We achieve the highest level of arborist services through ongoing and continuous education to ensure excellence in all of our services.
Here's a quick overview of our tree services in Erie, CO:
Fire Mitigation
Land Clearing
Arborist Consulting
Bracing and Cabling
Construction Preparation and Damage Assessment
Routine Tree Care
And much more
TREE CARE SERVICES FOR ERIE COLORADO'S URBAN FOREST
At Blue River Forestry & Tree Care, we love trees and are committed to the health and care of yours! We offer all aspects of arboriculture, including: tree service, tree trimming and pruning, tree removal, stump removal, Emerald Ash Borer consultation and treatment, and plant health care services.
We are fully insured and employ ISA Certified Arborists. We have the machinery, experience, and staff to manage all of your tree care needs, and provide tree care services to Boulder, Colorado, Broomfield, Louisville, Lafayette, Longmont, and Erie.
Are your Trees in Tip-Top Shape?
Call for a no obligation, free tree care evaluation, call (720) 256-9056