Get the Best With a Boulder Arborist
If you live in Boulder, CO, it's likely you have a commitment to the environment and sustainability, plus a love of the outdoors -- just like us! At Blue River Forestry & Tree Care, we believe in these values, too, and apply this ethic to all the arborist services we provide. We're proud to offer knowledgeable and high-quality arborist care for trees throughout Boulder County.
Your Trusted Local Boulder, Colorado Arborist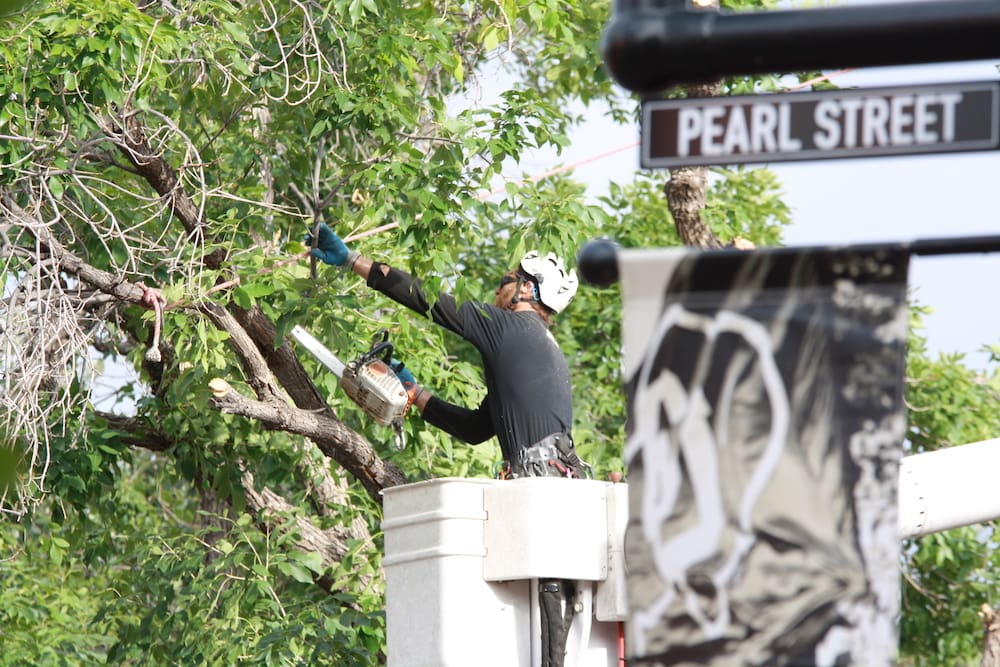 For more than 20 years, Blue River Forestry & Tree Care has planted, maintained, pruned, and cared for thousands of trees throughout the city of Boulder, CO, and surrounding areas. Our team of ISA Certified arborists understands the stresses that the Colorado environment can have on trees and offers the skills and experience to help your trees thrive here.
Our approach to tree care is a commitment to conservation, care, and health of Boulder County's urban forest. We achieve the highest level of arborist services through ongoing and continuous education to ensure excellence in all of our services.
Tree Challenges in Colorado
Surrounded by its legendary greenbelt and open space, Boulder is proud to have almost 600,000 trees in its city parks, streets, neighborhoods, and open space, not to mention the thousands of trees cared for on private property, too.
Caring for all those trees in Boulder can be a challenge: scorching summer days with lack of rainfall, strong winds year-round, and heavy snow all play a part in stressing trees. Plus, the emergence of Emerald Ash Borer (EAB) is another element crippling local ash trees by stopping the transport of vital water and nutrients. Safe and effective tree care by a certified Boulder arborist has never been more important.
You can count on Blue River Forestry & Tree Care to be responsive and efficient, leaving every site clean and delivering terrific value for every job. Let us love your trees as you do! Here is just a brief glimpse at the arborist services we offer in Boulder, CO:
TREE CARE SERVICES FOR BOULDER COUNTY'S URBAN FOREST
For a free, no obligation tree care evaluation and free root-to-crown checkup for your trees, contact your local Boulder arborist -- Blue River Forestry & Tree Care! Call us at (720) 256-9056 or contact us online.