Get the Best With Our Expert Longmont Arborist Services
At Blue River Forestry & Tree Care, it's our goal to provide Longmont, Colorado communities with a higher standard of tree care. Our skilled Longmont arborist team works with both homeowners and businesses to create and maintain beautiful and healthy landscapes that will last for years.
Caring for Longmont, Colorado's Urban Forest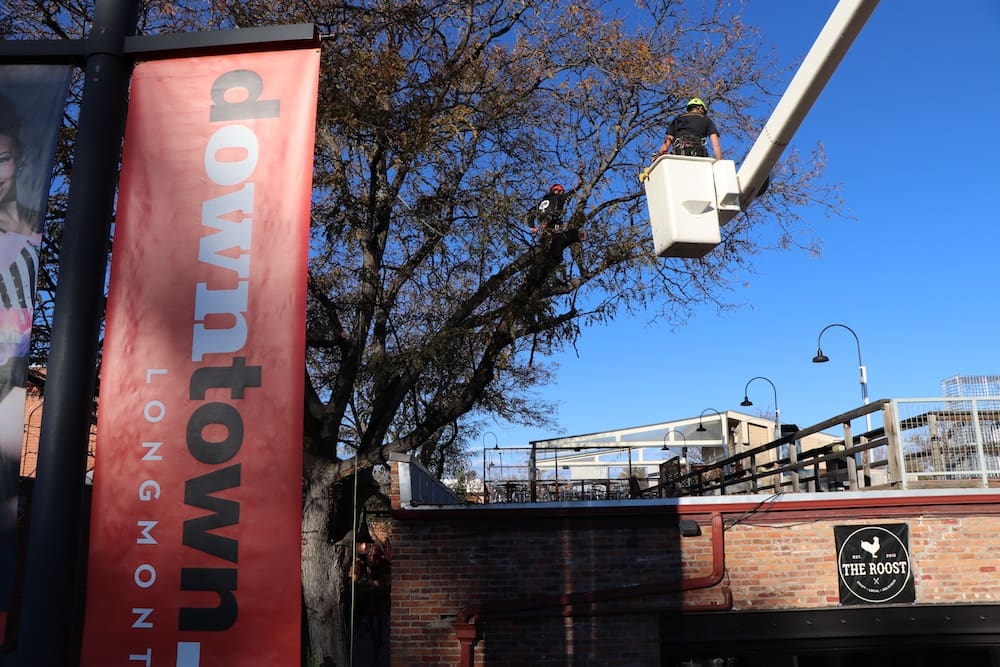 With so much history and natural beauty, it's no wonder Longmont is a draw for many Colorado residents and businesses. The City of Longmont, Colorado is serious about its urban forest and aims to grow its percent of trees throughout the city and neighborhoods.
Like other areas throughout Colorado, however, Longmont trees need special attention and care to ensure long-term health. Drought, flooding, soil composition, and heavy, wet snow are just some of the factors that affect tree care. Also, Longmont is experiencing Emerald Ash Borer (EAB), which threatens the area's 43,000 ash trees that grow on both public and private land.
Your Trusted Longmont Arborist
Our team of certified and licensed arborists cover all aspects of tree care and understand what it takes to create and nurture the local Longmont ecosystem to help trees thrive. Our approach to tree care is a commitment to conservation, care, and health of Boulder County's urban forest.
Blue River Forestry & Tree Care offer every aspect of tree care you will ever need. Services include:
Tree Removal
Aerated Compost Tea
Fire Mitigation
Land Clearing
Arborist Consulting
Bracing and Cabling
Construction Preparation and Damage Assessment
Routine Tree Care
And much more
TREE CARE SERVICES FOR BOULDER COUNTY'S URBAN FOREST
For a free, no obligation tree care evaluation and free root-to-crown checkup for your trees, contact your Longmont Arborist -- Blue River! Call us at at (720) 256-9056 or contact us online.
You can count on Blue River Forestry & Tree Care to be responsive and efficient, leaving every site clean and delivering terrific value for every job. Let us love your trees as you do!