From Tree Fertilizer To Trimming And Pruning, Our Pros Can Do It All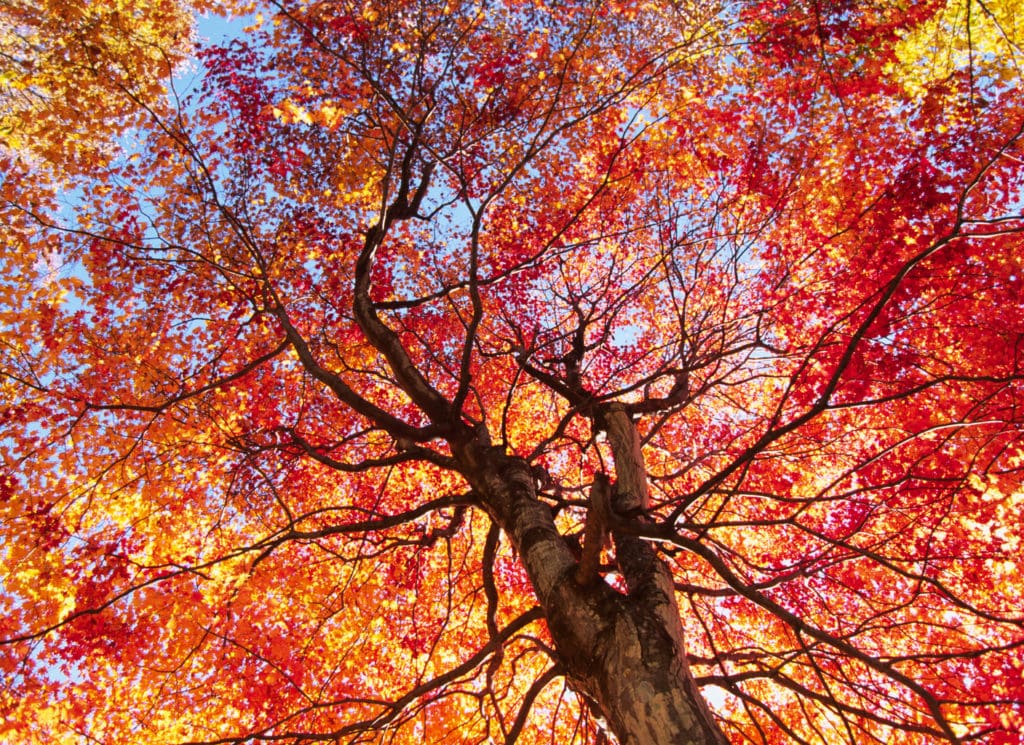 Caring for trees is a full-time job! Since Lafayette, Colorado is a proud member of Tree City USA, there are lots of trees that need cared for - from trimming to the application of tree fertilizer and beyond.
Many of our local trees are pretty good at keeping themselves alive and flourishing, but there are still lots of insects, pests, and diseases that may cause harm to your trees.. Having a team of tree care experts who care about Lafayette's urban forest as much as you do helps keep everything thriving and healthy. As we say here at Blue River Forestry & Tree Care: healthy roots make for a healthy crown. That's why we offer services like tree fertilizing, mulching, insect and disease control, and more. Let us handle all your plant health care needs so you can just sit back and enjoy the view.
Why Is Plant Health Care Important?
Study after study shows that trees and green spaces not only improve health, but can also boost your mood and productivity. According to NC State University, that's only the tip of the iceberg.
Trees provide shelter for all sorts of animals - including us humans! The shade from trees on the south and west sides of homes can provide enough relief from the sun to significantly reduce the load on your air conditioner.
Trees can reduce noise by up to 40%.
Falling leaves and foliage dieback replenish the soil with important nutrients that keep the entire ecosystem healthy.
Healthy plants and trees greatly reduce soil erosion.
One large tree can supply a day's worth of oxygen for 4 people.
Beautiful and healthy landscaping can increase property value by 5-15%, and make an entire city more attractive to visitors.
Healthy, mature trees can increase the value of your home.
When visitors and residents perceive a city as more attractive, they're more likely to stay out and explore longer, which typically means more shopping and dining. This can provide a significant boost to local businesses and the city's economy as a whole.
As a locally owned and operated company, we have a vested interest in the health and well-being of our communities. We want Lafayette, Colorado to reap the many benefits that healthy trees provide.
Keep Your Trees Healthy With Our Tree Care Services
If you're looking for a tree fertilizer in Lafayette, Colorado you've come to the right place. Not only can we make sure your trees get adequate nutrients, but we'll also make sure they have everything they need to promote long-term health. With our preventative care techniques, we can help stop problems in their tracks before they become large issues, saving you money, worry, and time.  We can also infuse your soil with nutrients and beneficial organisms to promote soil restoration, root health, and overall tree vitality.
We have a five-step process when it comes to tree care:
Evaluation — One of our ISA Certified Arborists will visit your property, assess the trees, and discuss the overall health and vitality of your trees as well as your specific goals for your property.
Tree Care Recommendation — After our evaluation, we will make a recommendation for the level of care and maintenance your trees will require to thrive. Afterwards, we'll send a detailed, itemized proposal and follow up to see if you have any questions.
Tree Care and Treatment — Our tree care techniques include deep-root watering, aerated compost tea applications, trimming and pruning, tree removal, plant health care, and integrated pest management to promote optimum tree health.
Tree Monitoring — Each tree is unique, and some need more TLC than others. Also, as your trees get healthier, their maintenance schedules will change.
Tree Care Instructions — As a community-minded company, we believe in relationships, and you're an important part of the process. We are always here to answer questions and to provide education and support so that you always feel confident in the health of your trees.
Our ISA Certified Arborists love what they do, and will treat your trees and property with the respect and care they deserve.
Consult With The Experts 
It's our goal to keep Lafayette, Colorado's urban forest healthy and thriving. Because of that, education is a large part of our jobs. We offer consultations on a wide variety of plant health care issues, including new tree planting, old tree removal, disease management, and more.
The health of our local ecosystem is so important to us that we offer free property audits and on-site proposals. Don't hesitate to come to us with questions, concerns, or ideas! We are here to listen.
How to Manage Insects and Pests in Lafayette, Colorado
Many cities like Lafayette, CO are beginning to focus more on reducing their environmental impacts. One of the ways that Lafayette is accomplishing this goal is by reducing (and eventually eliminating) the use of dangerous and destructive pesticides. To do this, they are recommending that all tree care specialists switch to more environmentally friendly products. It's also important for professionals to use application methods that decrease the exposure of the surrounding environment - including important pollinators - to all pesticides. At Blue River Forestry & Tree Care, we proudly follow all of Lafayette's guidelines for safe pesticide application.
Preventative care is the first approach in a plant health care program. We recommend a protective and nurturing approach to preserving and promoting the health of your landscape. Our ISA Certified Arborists can assist you in developing a plan to prevent disease and increase the vitality of your trees. We offer services like compost tea soil amendments, mulch rings, and drought prevention plans to keep your plants healthy, thriving, and disease-resistant.
Pest Management and Disease Control
In Colorado, it's not uncommon for trees to struggle with pests or disease at some point in their lives. At Blue River Forestry & Tree Care, we offer safe and effective treatments to address and prevent problems, while also protecting beneficial insects and maintaining harmony in the surrounding environment. Our ISA certified arborists will evaluate your situation from the soil and roots to the top of the canopy to find the best possible solution for your property.We will then create an ongoing health care plan specifically designed for you.
Each tree and pest is different, and therefore requires its own plan of action for treatment and prevention. Our experts have experience in dealing with a wide variety of pests and diseases, and will help devise a plan for your particular situation, no matter how big or small.
Below are a few of the many common pests and diseases our Lafayette trees can be afflicted with:
Lilac/ash borer (affects lilacs, ash and privet)
Aphids
Leafhopper
Japanese leaf beetle
Scale — Kermes and Oystershell
Chlorosis — yellowing leaves caused by a deficiency of bio-available micronutrients in the soil
Fire Blight — a bacterial disease causing scorched-looking leaves on fruiting and flowering species.
Emerald Ash Borer Treatment And Prevention
The emerald ash borer is an invasive species of beetle that originally came from Northeast Asia, which has spread to over 35 states and into Canada. If you have an ash tree, in Boulder county and the surrounding areas, it's not a question of if, but when your tree will be infested with emerald ash borer as no ash tree native to North America is immune.
If you have ash trees, give us a call! We can check and see whether your trees are currently infested. If they aren't, we'll take steps to prevent this parasitic beetle from invading. If your ash trees have been affected by emerald ash borer, we'll evaluate the situation and take the best course of action to prevent them from spreading and, if possible, save your tree.
Aerated Compost Tea Application
Aerated compost tea is a natural mixture of necessary nutrients and beneficial microorganisms that will promote the health of your trees and the surrounding plants as well as the soil they grow in. We've seen amazing results from compost tea, and are excited to continue to share them with trees and people all across Lafayette, Colorado.
Are your trees in need of some TLC? If so, give us a call at (720) 256-9056!
Taking Care of Lafayette, Colorado's Urban Forest
At Blue River Forestry & Tree Care, we love trees and are committed to the health and care of yours! We offer all aspects of arboriculture, including;  tree trimming and pruning, tree removal, stump grinding, tree planting, emerald ash borer consultation and treatment, plant health care services, and forestry services.
We are fully insured and employ ISA Certified Arborists. We have the machinery, experience, and staff to manage all of your tree care needs, and provide tree care services to Boulder, Colorado, Broomfield, Louisville, Lafayette, Longmont, Erie, and Berthoud.
Are your Trees in Tip-Top Shape?
Call for a no obligation, free tree care evaluation, call (720) 256-9056