Protect Your Ash Trees From Emerald Ash Borer Infestation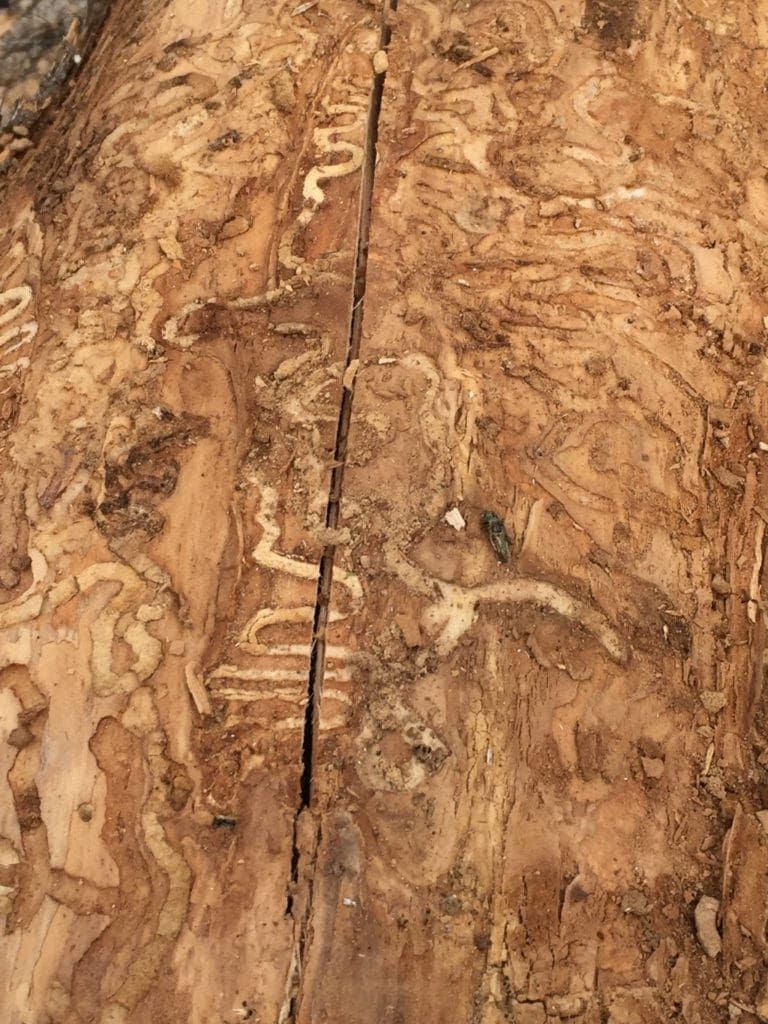 Since 2002, the emerald ash beetle has been wreaking havoc on North America's ash trees. This metallic green beetle originated from Asia and is thought to have been introduced to our continent on solid wood packing material. Due to a lack of natural predators in the area, emerald ash borer has caused the death of hundreds of millions of ash trees in the U.S. This pest made its way to Boulder County in 2013, and our ash trees in Broomfield, Colorado, are at risk. At Blue River Forestry & Tree Care, we have the experience and skill to provide preventative injections to protect your ash trees, and we can provide mitigation services to protect the rest of your property if infestation should occur.
Preventing the Spread of Emerald Ash Borer Infestation
Ongoing preventative injections can maintain the health of your ash trees during this infestation. At Blue River Forestry & Tree Care, our ISA Certified Arborists offer two of the most effective products available. We can examine your ash trees and help you decide if they are healthy enough to qualify for the injections. Our team can help guide you through the treatment and next steps to protect your property and your ash trees. By proactively taking these preventative steps, you can help both your property and the entire Front Range region as we deal with one of the most destructive forest pests in the history of North America.
Symptoms of Ash Borer Infestation
If preventative treatment for emerald ash borer is too late, it becomes ineffective. Take action to diminish this pest by being aware of the signs:
Recognize signs of EAB infestation.

Thinning upper branches and twigs
Loss of leaves
Vertical bark splitting
Increased woodpecker activity

Be aware of emerald ash borer imposters.

Other insects, such as the lilac/ash borer, ash bark beetle, and flat-headed apple tree borer can cause similar symptoms.

Help prevent the spread of ash borer.

Boulder County and the surrounding area are under a federal EAB quarantine. Moving untreated wood from the area could incur a stiff fine. Do not transport ash or any hardwood firewood or any untreated ash wood products.
Our arborists are fully equipped with the knowledge and experience to correctly identify an infestation in your ash tree and come up with a complete, straightforward ash borer treatment plan for the immediate care and long-term management of the affected trees. Once a tree becomes infested, the best option is removal to protect the rest of the trees on your property.
At Blue River Forestry & Tree Care, our ISA Certified Arborists can work with you to determine the safest, most efficient way to remove an infested tree while also limiting the spread of the infestation to other ash trees throughout your property and Boulder County. We provide high-quality, efficient emerald ash borer treatment services to protect both the overall tree health of our community in Broomfield, CO, and the safety of your property.
Additional Resources:
Are Your Broomfield, Colorado Trees at Risk?
If you live in Broomfield, Colorado, chances are you have at least one ash tree that needs to be protected from decline or death due to emerald ash borer infestation. If you suspect your trees are at risk for infestation, you can depend on the effective ash borer treatment services from Blue River Forestry & Tree Care! We employ ISA Certified Arborists and have the machinery, equipment, and staff to manage your specialty tree care needs.We proudly provide tree care services to Boulder, Broomfield, Louisville, Lafayette, Longmont, Niwot, and Erie.
Has your Plot of the Urban Forest Been Invaded by Emerald Ash Borer?
For a free evaluation for this destructive pest, and advice how to rid yourself of it, call (720) 256-9056.